Millers Falls Boring Machines
---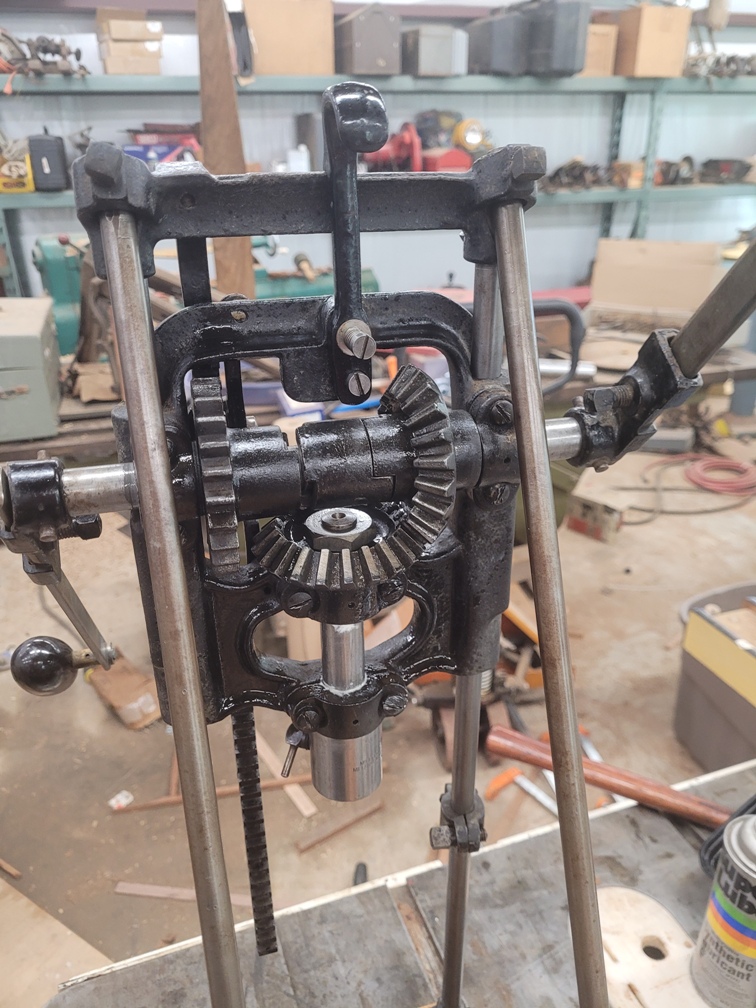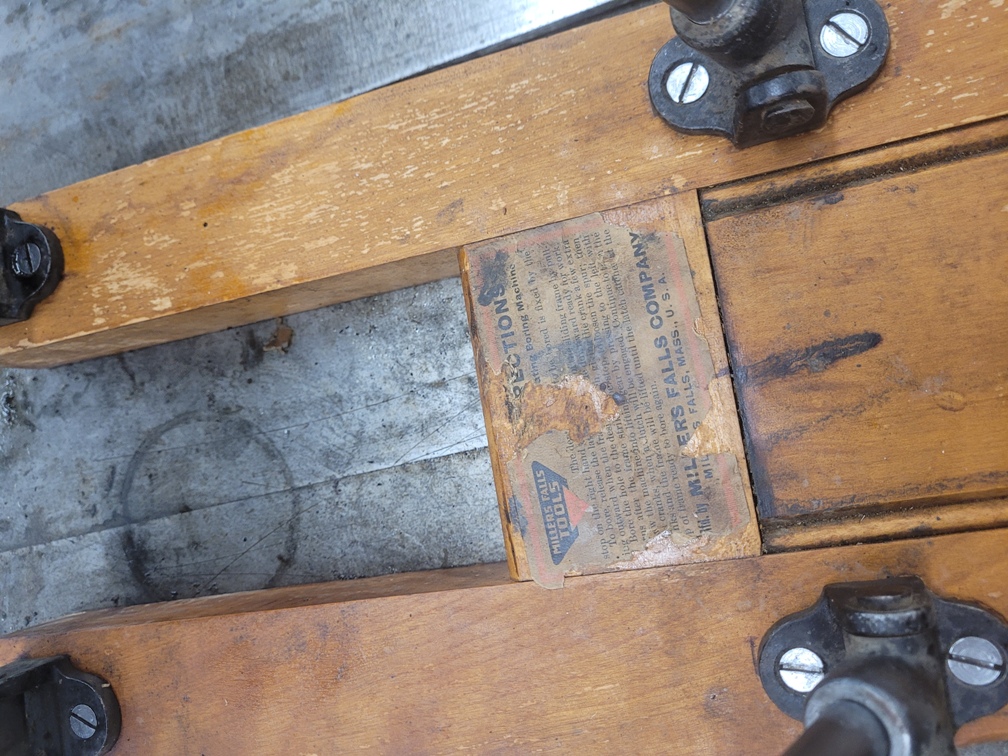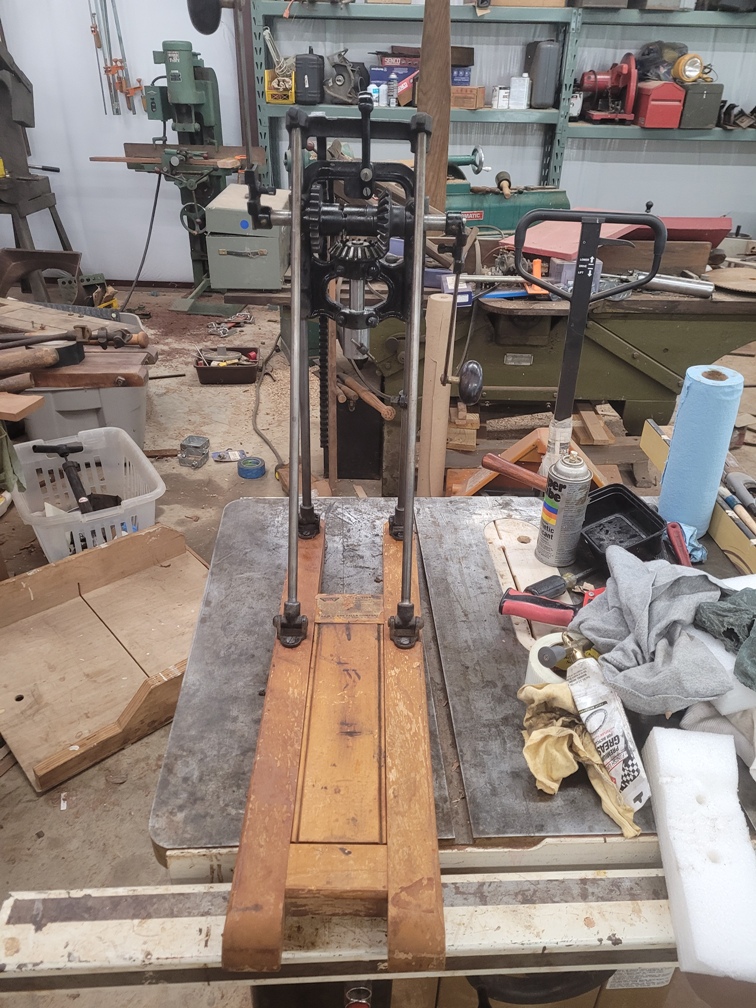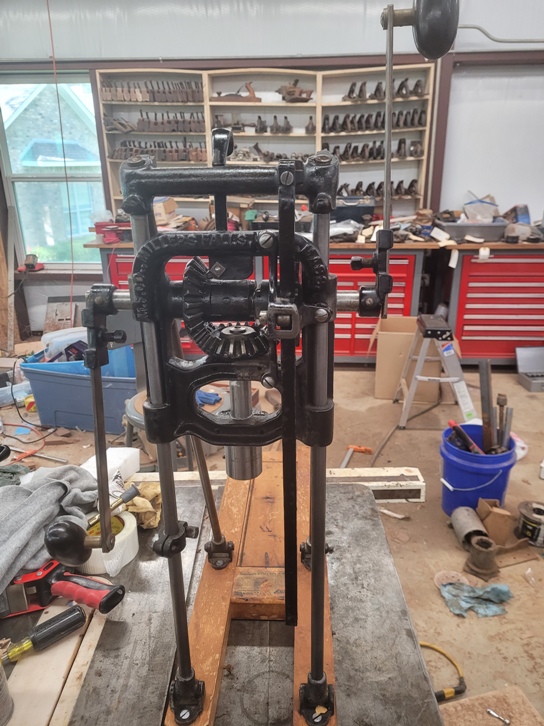 (#MF61) All origianl Millers Falls boring machine in excellent mechanical condition. The metal is clean and has no pitting. The action is good with no apparent wear in the bearing caps. Gears are crisp and clean. No cracks or repairs. Original wood with partial label. This appears to be an unused original Millers Falls. This machine still has the milling marks on the gears and I cleaned the old original hardened oil off all the parts. The screws had never been touched.
$2000.00
Shipping by Fedex Ground or USPS. You pay actual shipping cost. No packing fees.
We buy boring machines, complete or parts..
Home