Millers Falls Boring Machines
---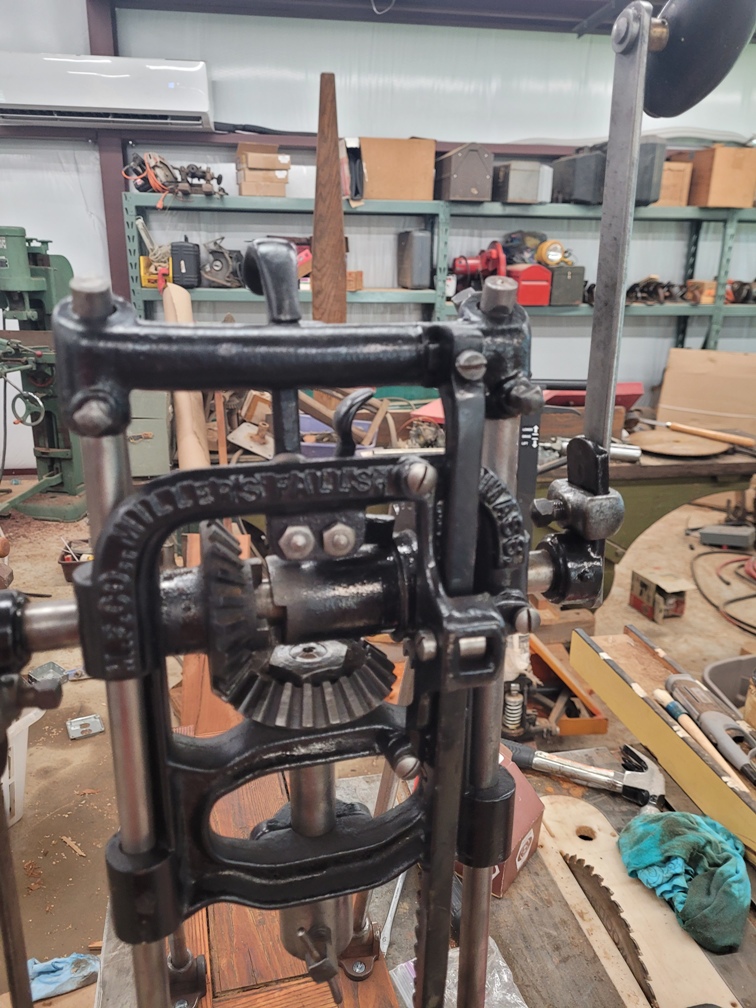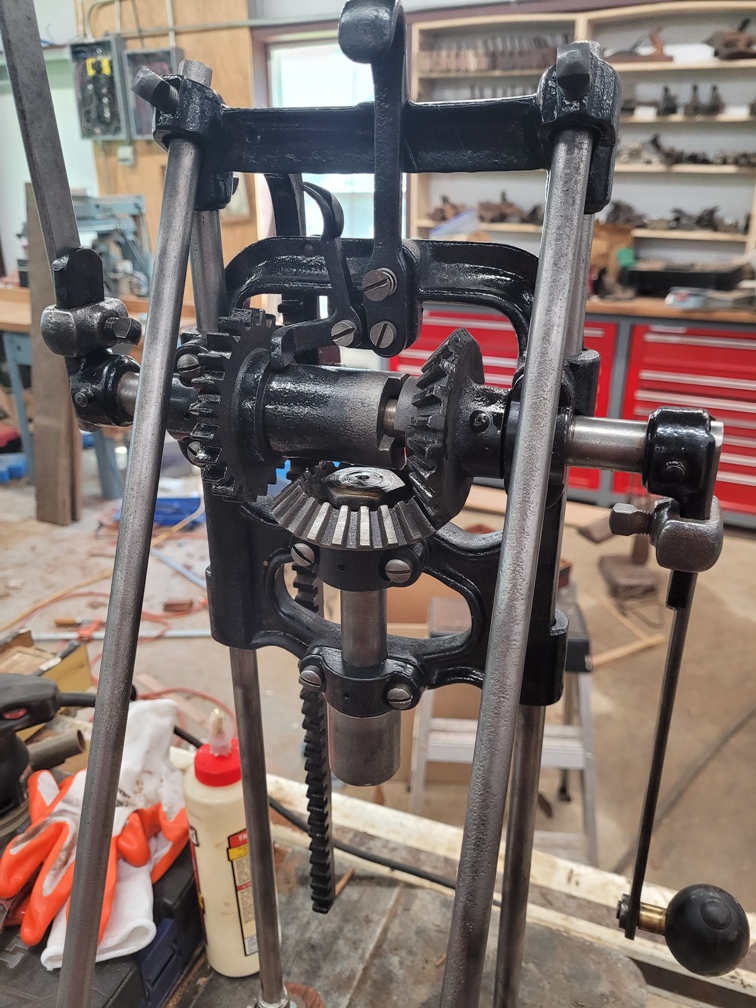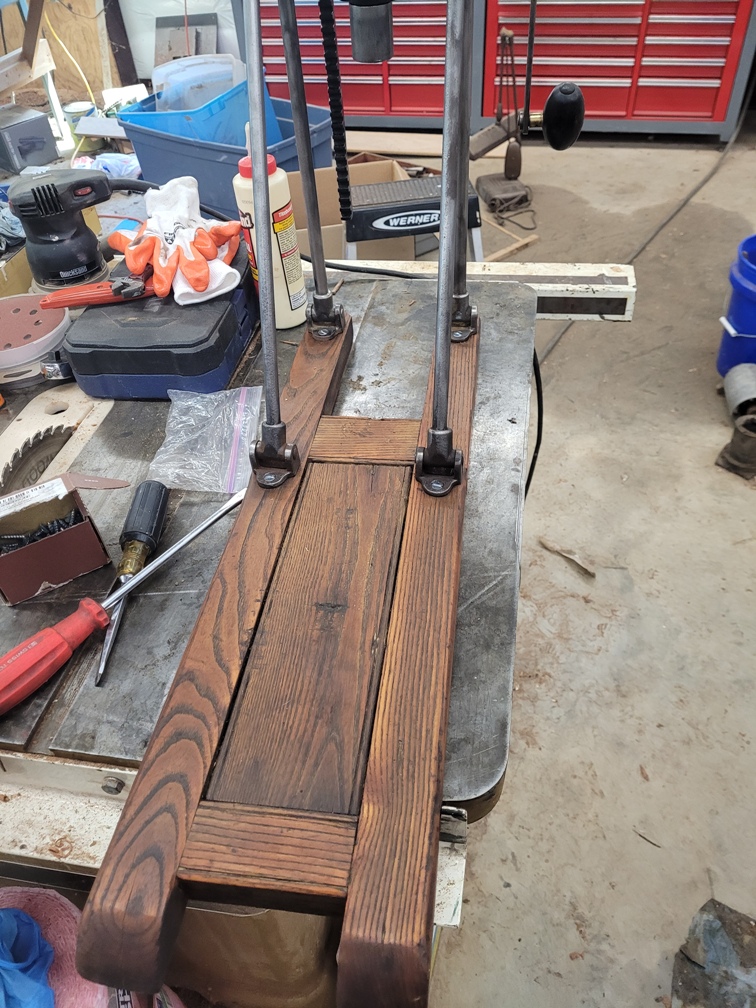 (#MF60) All origianl Millers Falls boring machine in excellent mechanical condition. The metal is clean and has no pitting. The action is good with no apparent wear in the bearing caps. Gears are crisp and clean. No cracks or repairs. Original wood has been refinished. Cleaned and painted as needed. This is solid worker and an all original Millers Falls. This machine saw some use, but has another 100 years in it.
SOLD
Shipping by Fedex Ground or USPS. You pay actual shipping cost. No packing fees.
We buy boring machines, complete or parts..
Home