Millers Falls Boring Machines
---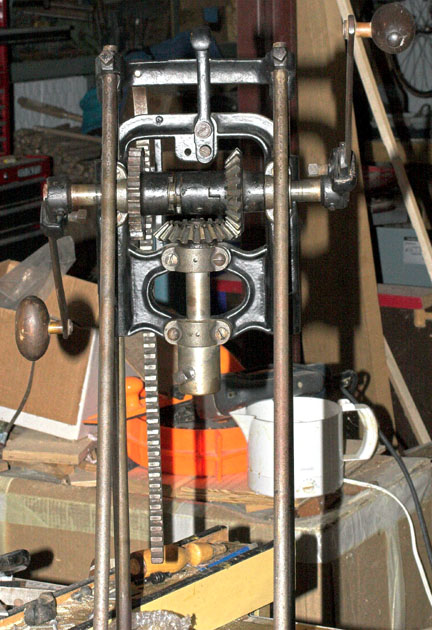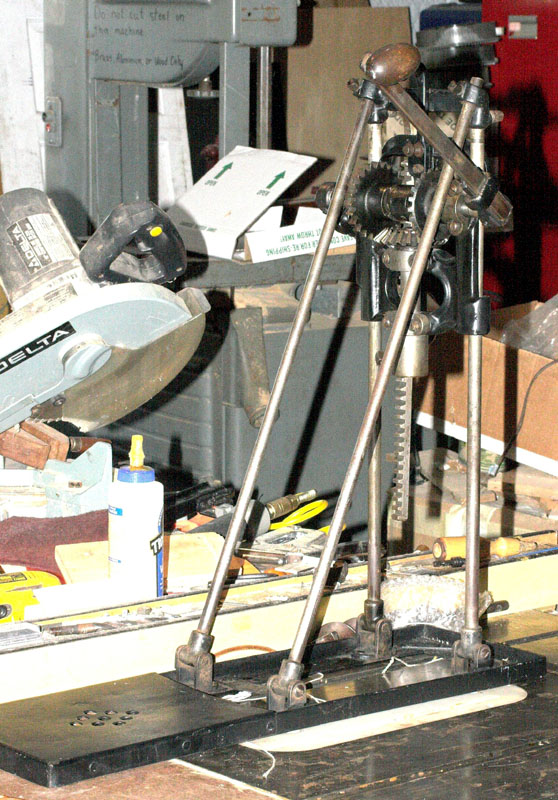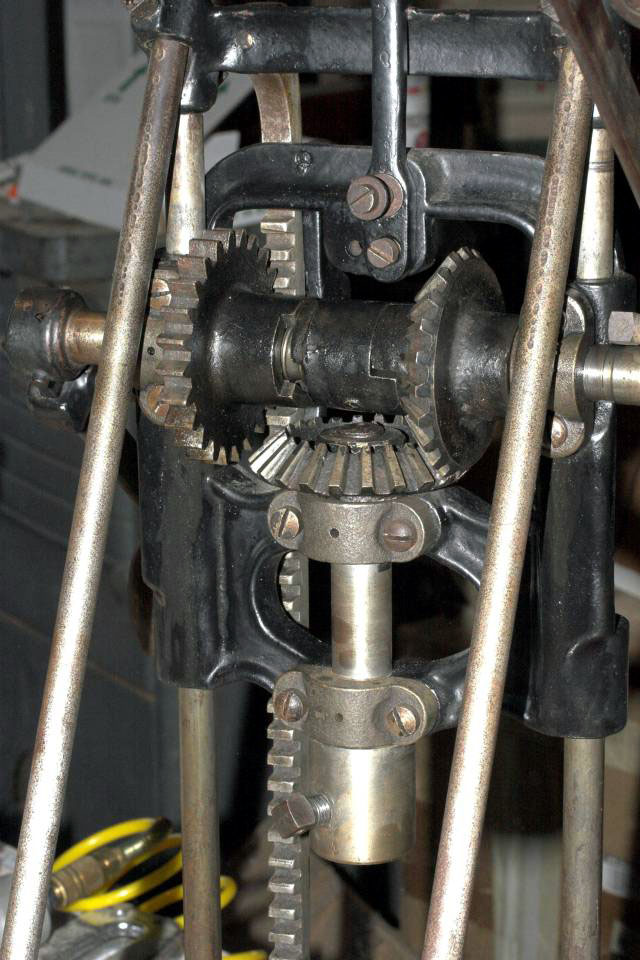 (#MF20) I call this the last "brand new" Millers Falls boring machine left. Yes, it has been used a little, but not very much. Look at the sharp edges on the gears and the square screw heads. This is a true survivor in new condition. I even know where it has been since 1945, and it wasn't being used. This is simply a like new machine. And best of all is the factory metal base that is quite rare. I have seen only one other, and it's in my shop.
Bearings -- no wear
Base -- no pitting
Rods -- minor coloring from age
Cast iron -- no rust or pitting
Paint -- 98%

Lots of pictures so you can decide. If you want a true museum quality Millers Falls, or you want the very best machine available, this is it.
SOLD
Shipping by Fedex Ground. You pay actual shipping cost. No packing fees.
We buy boring machines, complete or parts..
Home