Millers Falls Boring Machines
---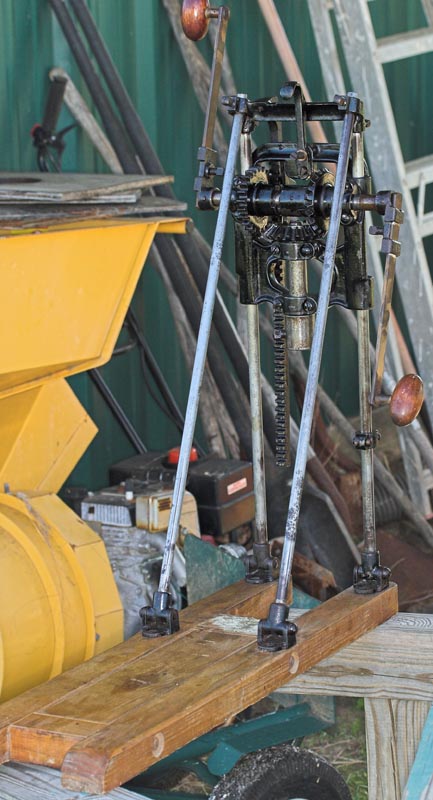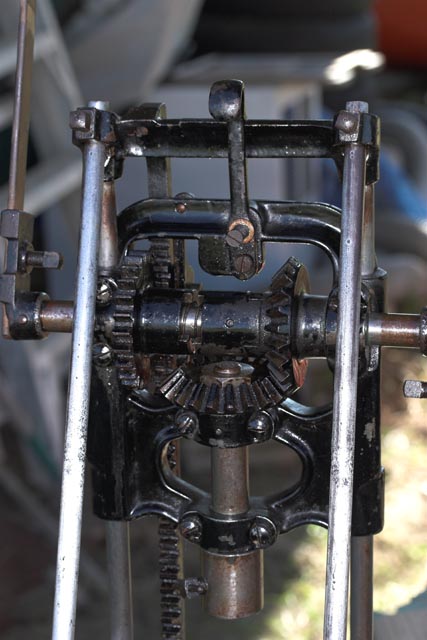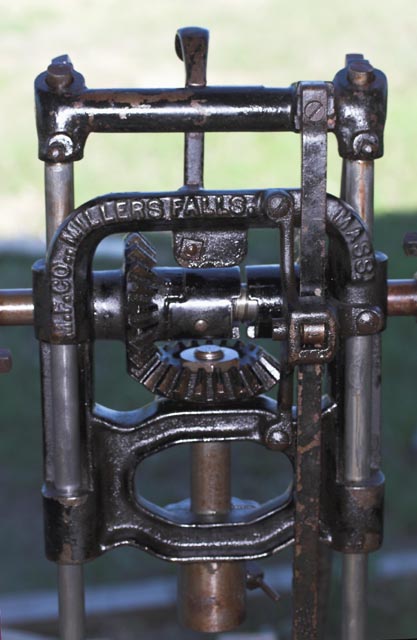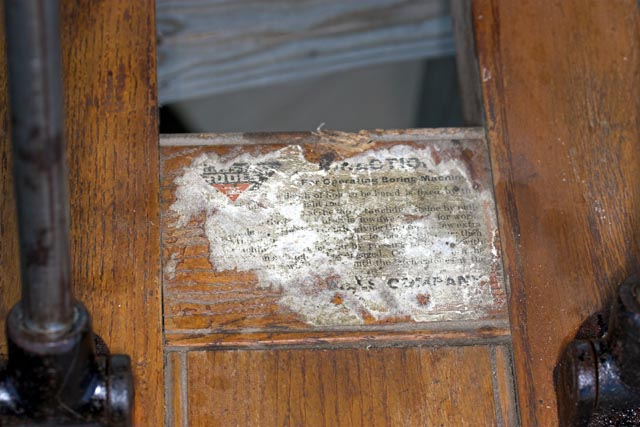 (#MF16) Millers Falls boring machine in perfect mechanical condition. This is one has not been repainted. The metal is clean and has no apparent pitting, just a natural patina. The paint is 95% and shines. The action is good with no apparent wear in the bearing caps. No cracks or repairs. Original wood has not been stripped and retains a partial label. This is the nicest all original Millers Falls we have seen in a long time. The screws are all original and not butchered. I'm not sure this machine has ever really been used. The 'T' on the chuck screw is not bent, and they almost always are. Ready to work or display. There won't be any more this nice.
SOLD
Shipping by Fedex Ground. You pay actual shipping cost. No packing fees.
We buy boring machines, complete or parts..
Home